To celebrate the cross-community project What On Earth, come and be a part of an action-packed open day full of fun botanical themed activities the whole family will enjoy.
Midland Junction Arts Centre will be abuzz with live music and art activities for people of all ages to drop in, have a go and soak up the community atmosphere.
Watch creators transform the materials taken from the earth into something magical and explore the beauty, diversity and fragility of West Australian flora in a range of artistic exhibitions and activities. Budding artists are invited to book in for a workshop or simply come along on the day and have a go.
Sun 25 Aug | 11am - 3pm | Suitable for all ages
Native Flower Watercolour Painting
Paint plants, seeds, pods and flowers with local artist Sarah Thornton Smith. Sarah will show you how to draw, mix and apply watercolour paint in this free drop-in workshop. You'll have the opportunity to paint your own A6 artwork which will be pinned up on display with the rest of the community's interpretations.
FREE
Local Letterpress enthusiast Ann Ong will be showing What On Earth visitors how to typeset, press and print words and phrases. This historic method of relief printing dates back to the 1400's and was used to print newspaper, books and other media until the advent of offset printing. Buy a range of her printed cards and artworks, and join in the fun and print your own words!
FREE
Learn the basic techniques of botanical drawing with Wildflower State exhibiting artist Judy Rogers. Judy will lead students through a series of detailed observational drawing exercises, where they will establish a good understanding of proportions, textures, and how to make the subject look three-dimensional. This workshop has something to offer for beginner and experienced artists. Participants are welcome to bring along their own botanical specimens to draw.
12.30pm - 3.30pm
Suitable for 12+ yrs
$70 | $63 Members
Visit Tami Esancy in Studio 2 and learn more about her exciting practice.
During her residency, Tami is analysing and responding creatively to ideas of identity through the use of portraiture, ceramics and the re-use of materials.
FREE
Aboriginal Art Centre Hub WA
Get to know the team behind the Aboriginal Art Centre Hub of Western Australia (AACHWA) with their collaborative painting with Loreen Sampson. AACHWA will be showcasing how Aboriginal artists throughout the state utilise botanical ingredients and materials in their artworks.
FREE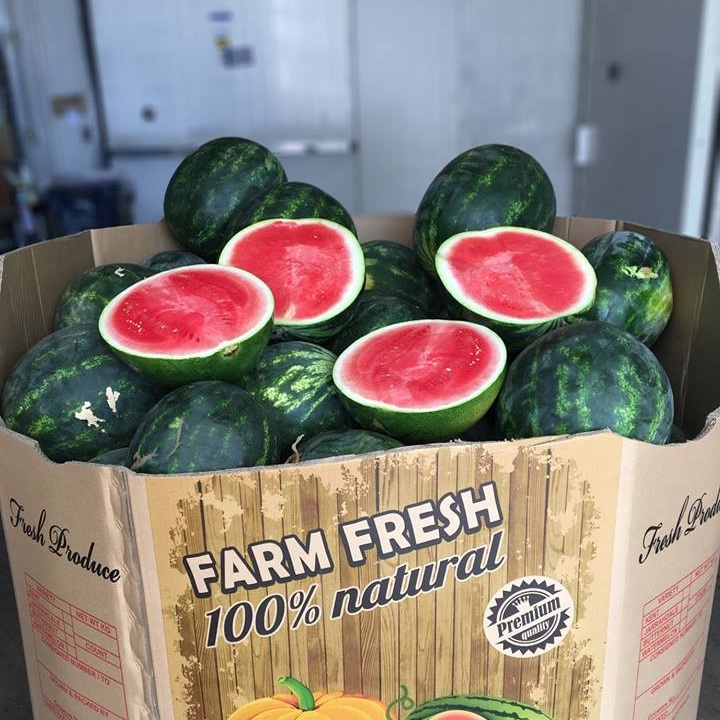 Local produce from Jane Brook Fresh
Grab a bite to eat between activities courtesy of Tony from Middle Swan's Jane Brook Fresh.

FREE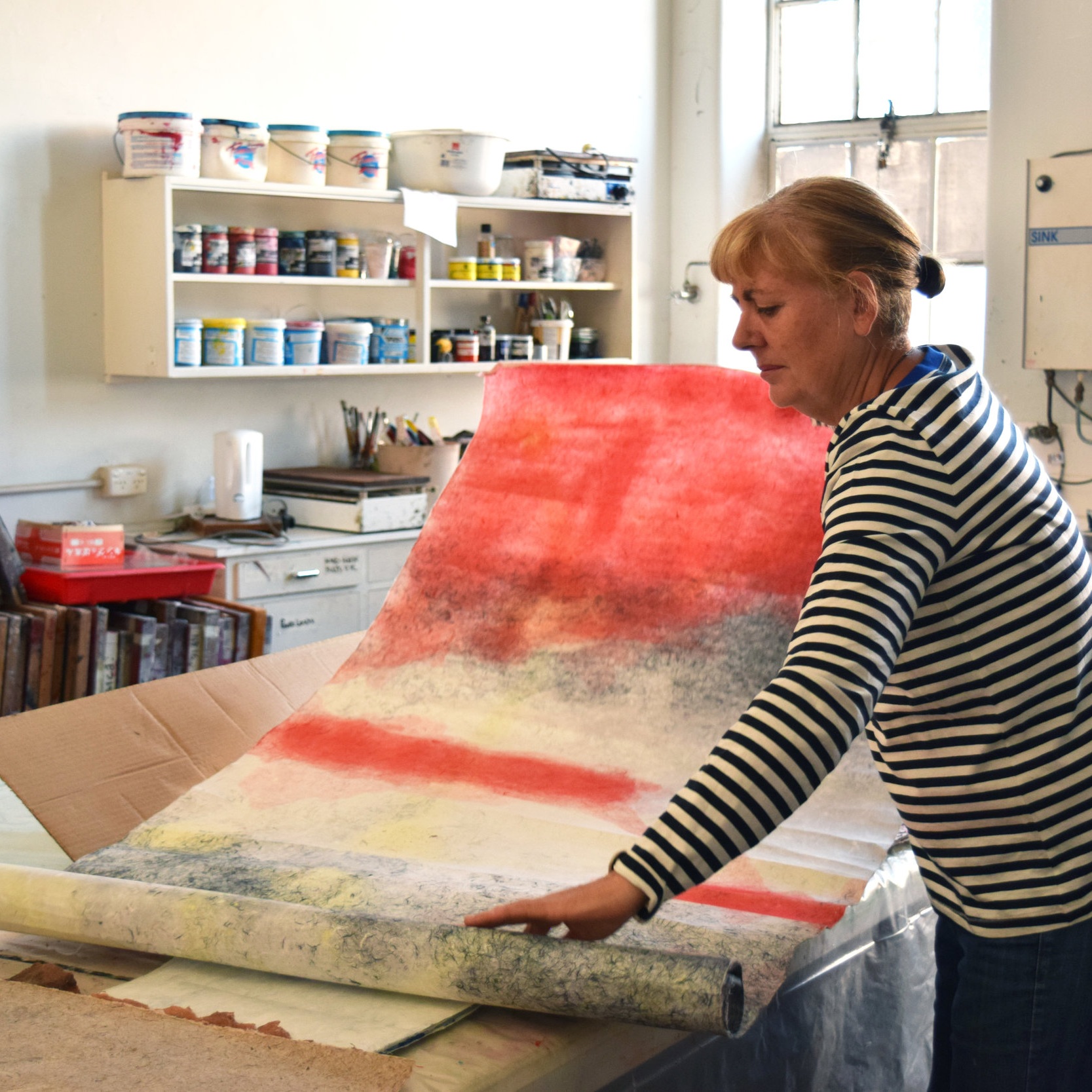 Learn to make paper by blending, beating and pressing with Ingrid Mulder of Crow Mountain Paper Studios. Ingrid will be using a range of plant fibres on the day especially invasive species. Having lived and worked at the Washi No Sato Paper making factory in Japan for over 12 years, Ingrid has a wealth of paper making expertise to share in WA.
FREE
Join Environmentalist Cathy Levett to learn about our native pollinators and the important role they play for WA wildflowers. Create a simple native bee hotel from recycled materials.
11am - 1pm
FREE
Dale Tillbrook: Native Food Talk & Display
To celebrate the opening of Tableware, Wardandi Bibbulmun Chef Dale Tilbrook will be plating up the exhibitions' wares with a variety of native Australian ingredients. Having spent many years gathering knowledge from her elders and other sources, Dale is often called on to talk about bush food, which she loves presenting and encouraging people to incorporate into their everyday cooking. You can hear her talk from 12pm, as well as taste the food on offer.

FREE
Native Flower Drawing Display
See the creative efforts of Maylands Peninsula Primary's Year 5 and 6 in this Seed Pods inspired watercolour painting display.
FREE
Environment House Bayswater Pop Up Trailer
Environment House Bayswater will be in the MJAC Courtyard with their Garden Theme Pop Up Shop and free drop in activities. Kids can get hands on with composting and worm farms, whilst adults can learn more tips on how to reduce, reuse in the Garden and Household. A range of sustainable cleaning and gardening products will be available to purchase from the Enviro House team.

FREE
Hear from Clauds, a budding musician from the City of Swan's Youth Centre Music Program. Clauds is an alt-indie and electronica artist, currently working on the release of her first EP.
1:00PM - 2:30PM
FREE
Try local cheese's from the Cheese Barrel
Taste a selection of special WA cheeses thanks to the Swan Valley's The Cheese Barrel.
The Cheese Barrel is Perth's first licensed fromagerie with the Swan Valley's largest selection of local & international cheeses and stunning wines produced next door at Olive Farm Wines. The hardest thing you'll have to do is choose your favourites.
Screen printed Tea Towels
During the Screen print a botanical design on a linen tea towel. Learn the process of screen printing using paper stencils and mono print on acetate to create your own unique design.
12pm - 3pm
Suitable for 15+ yrs
$70 | $63 Members
Pick up an easel and have a go at drawing our floral still life arrangement. With materials such as paper, pastels, charcoal, and kneadable erasers provided, you're free to draw a blooming masterpiece.
FREE
Birds of Beauty and Peril
Join AGWA's Learning Team for an all ages creative activity to draw a magnificent winged beauty or a frightening flight of feathers.
Visit the Art Gallery of Western Australia to view The Botanical: Beauty and Peril before 4 Nov.
FREE
See what artist in residence Sophie G Nixon is up to in the studio. Sophie works primarily with textiles and occasionally plants to create gentle sculptures and installations.
FREE
Spend your Sunday afternoon handbuilding a range of kitchen homewares in this one-off workshop with local ceramicist Lee Woodcock. Work with Lee to create and decorate your own Mortar and Pestle, Serving Spoons and Platters whilst developing basic handbuilding skills in pottery.
12pm - 4pm Suitable for 13+ yrs
$75 | $67.50 Members
Clay Pod Forms with Narayani Palmer
Try your hand at basic hand-building techniques while looking discovering the intricacy and beauty of seed & pods. Take home your clay pods forms to air dry.

FREE
Enjoy a refreshing botanical blend of iced tea or juice as you wander through the What On Earth Open Day's exhibitions and activities.